Induction Heater or Bearing Heaters are the same. Bega develops, manufactures and sells a wide range of BETEX. induction heaters for professional use in industry and industrial services.
Our induction heaters are used around the world, are reliable and user friendly. Standard and TURBO heaters (low frequency) are used to heat bearings and other transmission components for mounting purposes.
ADVANTAGES OF BETEX® INDUCTION HEATERS
Safety first!
Environmentally friendly: no smoke, no open flames, no fumes, no oil waste.
The energy saving alternative to traditional methods.
Evenly distributed heating: the microprocessor controlled electronics prevent overheating and explosive heating.
Robust design for working in industrial environments.
For sealed (2RS-ZZ) and pre-lubricated bearings.
Automatic power reduction.
Automatic demagnetisation to <2A/cm.
Automatic reheat mode.
Unique, user-friendly swivel-arm construction.
Suitable for continuous use (24/7).
Designed for MRO and OEM departments.
3-year warranty on electronic unit.
Large choice from STANDARD and TURBO series, from 3.6 to 100 kVA.
TURBO models: high output, very energy efficient.
Practical solutions based on more than 38 years of experience.
Complying with CE and IEC requirements.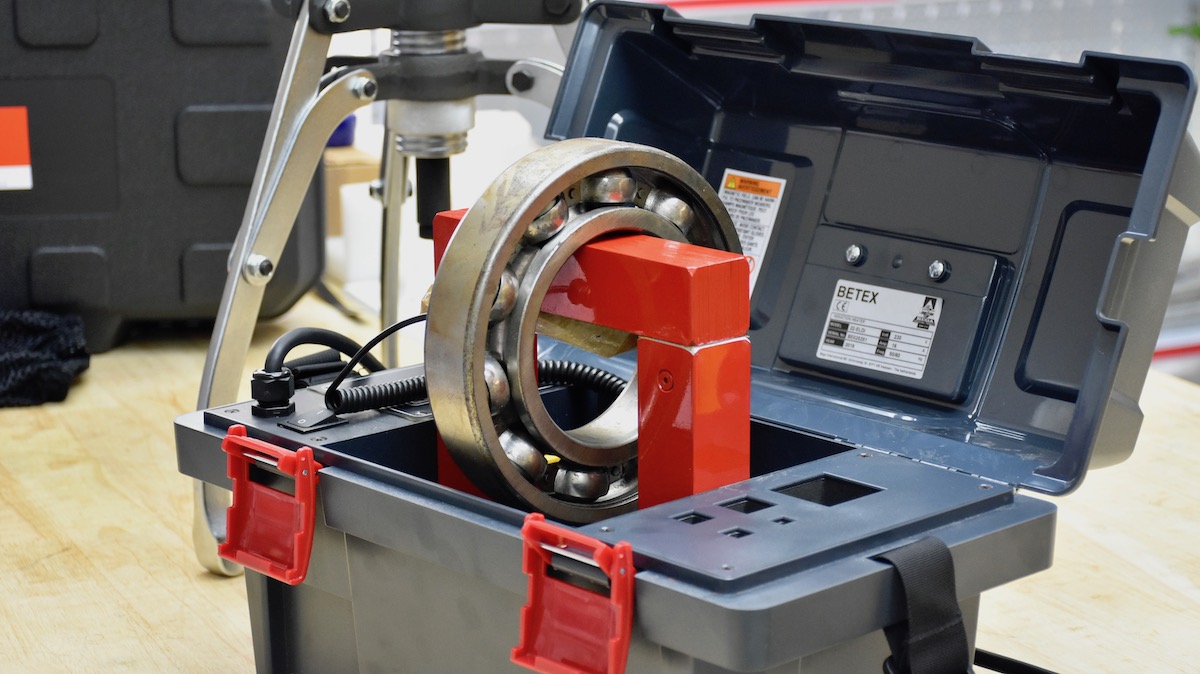 Induction Bearing Heaters
Showing all 7 results