Induction Bearing Heaters
BLF 201 – Induction heater basic upto 50kg, 230V incl. 3 yokes
Availability:
Available on backorder
SKU:

BLF 201
---
Min. inside diameter Ø, vertical/horizontal: 10/65 mm
Max. outside diameter Ø400 mm
Max. width: 120 mm
Max. weight: 50 kg
Price from: € 2,220.0
(Price just for reference only)
Available on backorder
Description
Portable induction heater BETEX BLF 201, easy to use, 3.0 kVA, 230V 50Hz, including 3 yokes. Controlled heating temperature and/or time Smart electronics ensure optimum control during the heating process. These automatically regulate  the most efficient use of power and ensure even and rapid heating. No extra steps are necessary.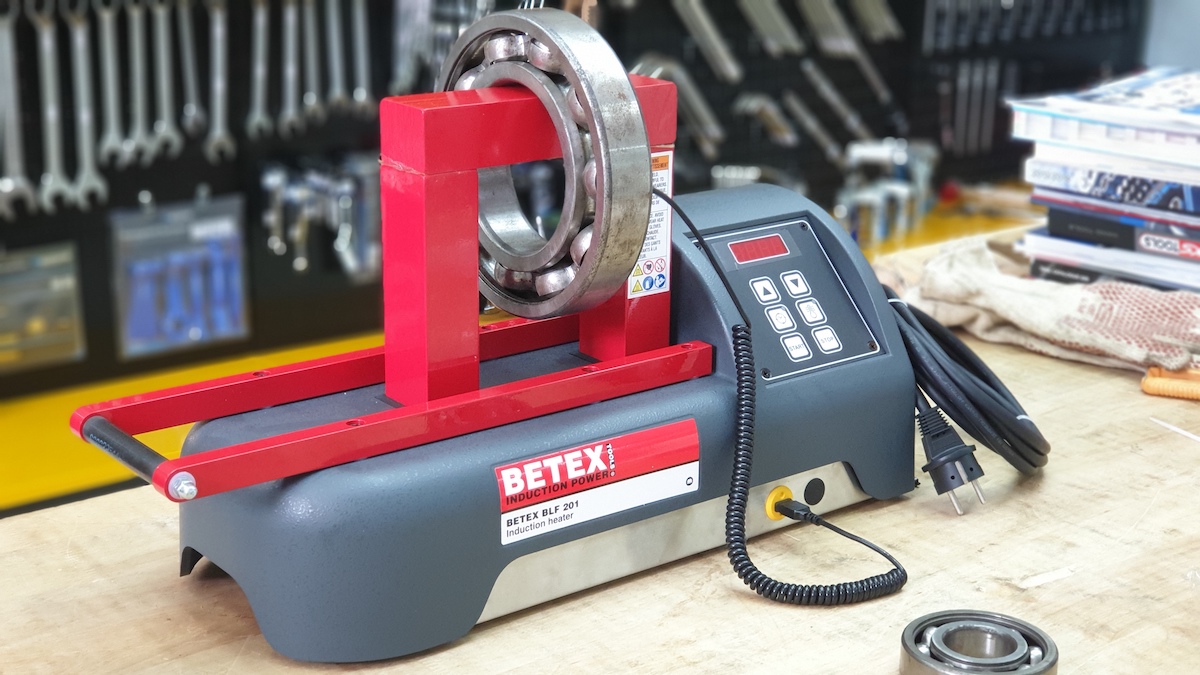 Explosive heating is impossible (no discolouration or pitting of material). BETEX BLF 201.
Including 3 yokes, 7, 14, 40×50 mm
Temperature setting upto 240°C / 464°F
Incl. 1 magnetic temperature probe
Automatic demagnetization, better than 2A/cm
Keyboard for easy operation
Acoustic signal at the end of each heating cycle
Temperature hold
Time setting in minutes/seconds
Incl. service kit and CE-manual
3 years warranty on the electronic unit
Including packing material
Portable induction heater BETEX BLF 201
Single temperature measurement
Digital display
3 yokes included.
Min. inside diameter Ø, vertical/horizontal: 10/65 mm
Max. outside diameter Ø400 mm
Max. width: 120 mm
Max. weight: 50 kg
Reviews