Hydraulic Pullers, bearing puller integrated cylinder and pumps. BETEX 2/3-arm pullers, with integrated pump and cylinder. Compact, ergonomic design, easily operated by one person!
Hydraulic Pullers Multifunctional- BETEX
These HP-pullers are ideal for pulling a wide variety of parts, including bearings, bushings, wheels, gears and pulleys. Appllications for HP-pullers will be found in motor repair shops, service companies, maintenance shops, industry, mining, paper milis, chemical plants, shipping, offshore, etc.
The self contained hydraulic pump saves space, as you don't need a separate pump, hose or cylinder. The harder the force, the tighter the jaws grip! The arms cannot bend or deflect.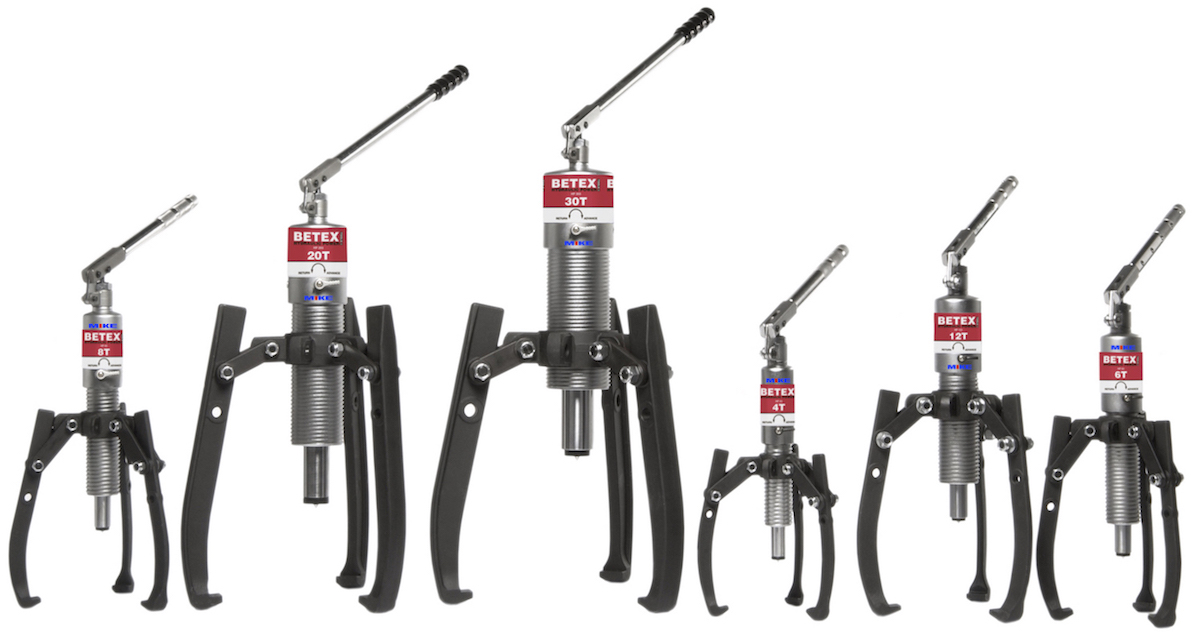 2- or 3-arm combination puller, two pullers for the price of one, including integrated pump and cylinder! The integral safety release valve prevents overloading and ensures you never exceed maximum power capacity. Various accessories are available. The sets are supplied in a practical PE case and consist of a puller block, connecting rods and a set of bearing splitters.
Self-centering, easy to convert, 2-arm or 3-arm puller. The arms slide inwards or outwards simultaneously. This is unique features for HSP Series.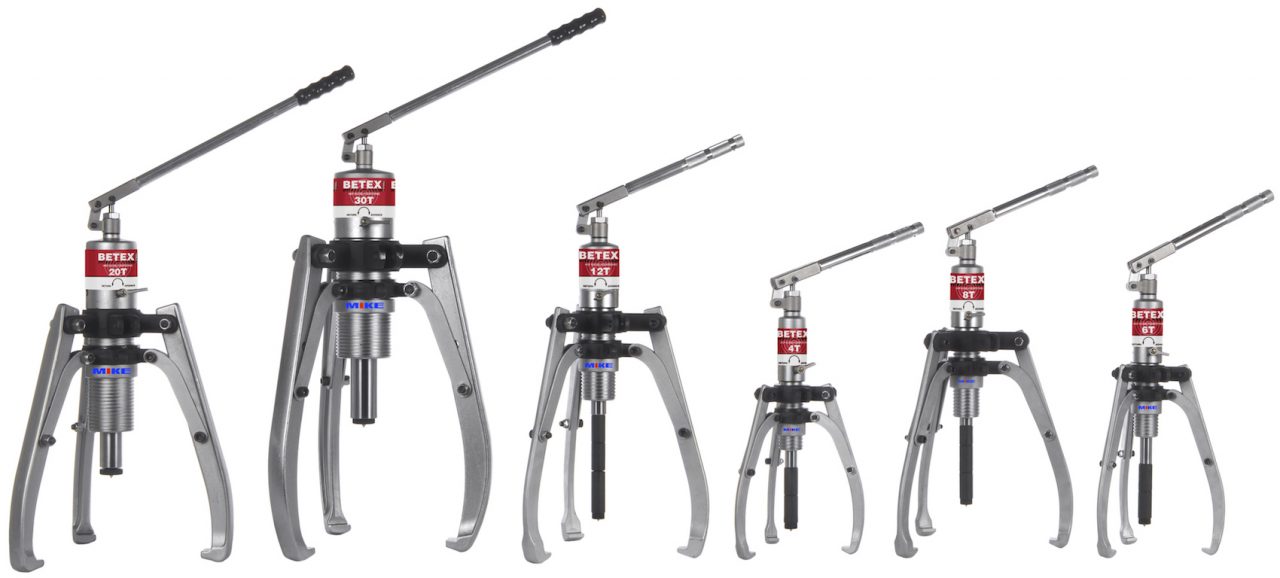 Hydraulic Pullers
Showing all 14 results