Folding pull-stroke pruning saw – FELCO 601
Availability:
Available on backorder
SKU:

FELCO 601
---
This new range of FELCO folding saws has been designed to meet the needs of professionals. However, it is also perfectly suited for pruning in the garden. It offers several saw blade geometries, adapted to different pruning jobs: vineyard, landscaping, arboriculture or simple pruning.
Available on backorder
Description
The teeth have been optimized to facilitate chip evacuation, while the chrome plating of the blades reduces friction and increases performance. The tip of the teeth is heat treated by impulse to increase the hardness and thus the longevity of the blade, while the handle has a soft touch coating offering a perfect grip and always keeping your hand in perfect position. All FELCO saw models are suitable for both right and left handed users.
With its 120 mm straight blade, the FELCO 601 is perfectly adapted to the needs of professionals working in vineyards and nurseries, but also to individuals who enjoy outdoor activities.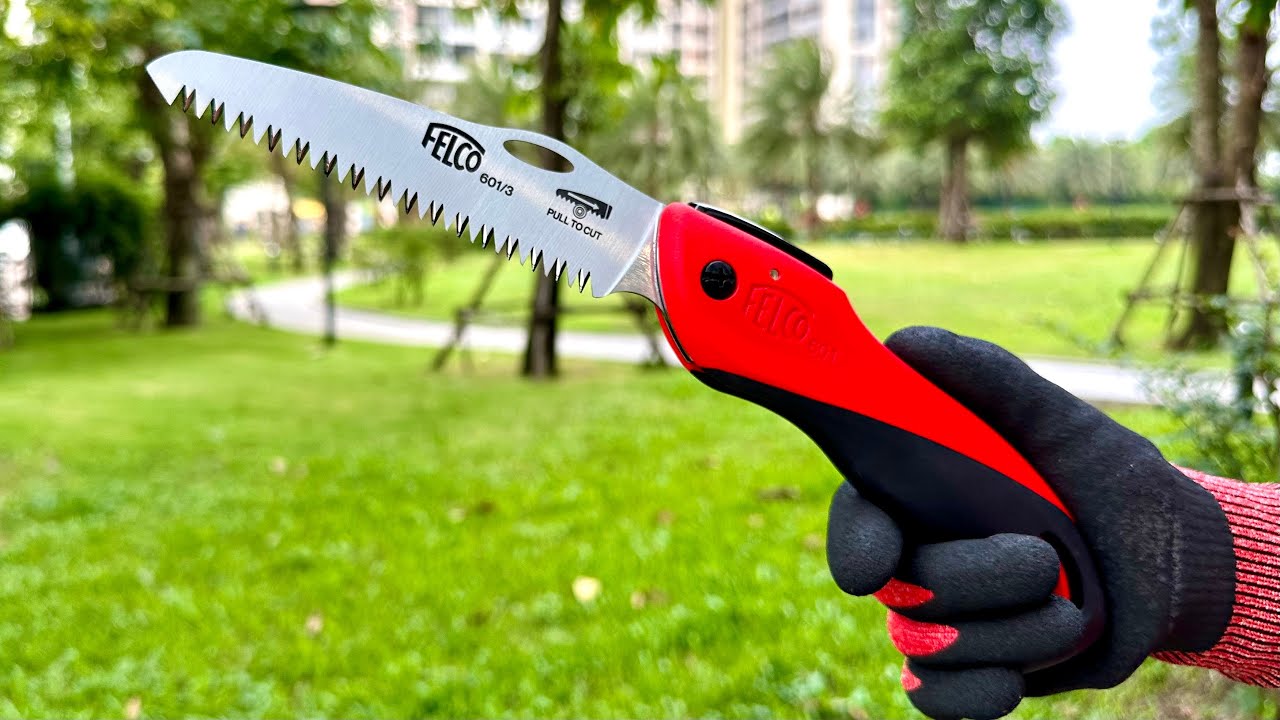 Folding pull-stroke pruning saw – FELCO 601
Easy one-handed thumb opening system
Solid chrome steel blade
Pulse hardened teeth
Optimized tooth geometry for efficient cutting and chip removal
Easy blade adjustment and replacement
Blade locking system that prevents unintentional opening
Optimized design with a Rounded thumb rest
Rounded ergonomics of the handle optimized for a perfect grip
FELCO 601 – Blade 12 cm
The exceptional blade design of the FELCO 601 pruning saw delivers extremely fast cutting speed with minimal force as you effortlessly pull the teeth through the wood
The concave blade shape and optimised teeth setting avoids clogging to ensure that sap and sawdust are no obstacle when cutting
A rugged and durable pull-stroke saw that can be easily folded and placed in your pocket or backpack for maximum convenience
Rely on FELCO proprietary heat treating and hardening know-how to provide you with a long lasting and high-performance cutting edge
The ultra-sharp blade efficiently cuts through large and small branches on the pull stroke
The quick and easy blade change is safe, secure and ensures that you can always get on with the job
An intuitive blade-locking system makes for safe product usage and storage
Enjoy comfortable and safe pruning and cutting with the soft touch, non-slip phthalate-free handle*
The lightweight, ergonomic handle suitable for left and right handers also incorporates a hole to attach a strap or clip if required
If you value sustainability as much as we do, you'll want to keep your FELCO tool in premium condition and minimise waste by using a tool where parts – from the blade to the smallest screw, are replaceable
Red handle colour underlines our Swiss heritage while acting as a convenient beacon